Not that grass is high maintenance like a drama queen, but it is a bit finicky. Grass needs certain things to happen to make it thrive. First the homeowner, that is you, needs to actually care about the turf. Caring what your property looks like will go a long way in making your lawn stand out from the mediocre ones in your neighborhood. A key thing to ask yourself is, "what is the proper height to cut grass". Now we are learning something.
Does the Grass Type Matter?
It would seem logical that all grass would just need a simple mowing. Height, regularity, and other factors do matter however. Not all grasses are created equal. I know from years of dealing with this stuff! Some types of grass are easier to manage than others. It is like having kids. Some children are easy to deal with while others require a bit more attention to discipline. Knowing the differences in grass types can go a long way.
What Is the Proper Height to Cut Grass…In My Yard?
This question is linked to you knowing what your grass type is of course. If you do not know, then just google up some images to compare your lawn to or take a look below. Easy enough right? Most grasses are easy to identify. They all have their own characteristics. We will have a look at the different types of grasses and the proper mowing height. This way you will know just how to mow it from now on.
Fescue Grass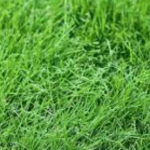 One of the most popular types of grasses is Fescue. This grass should not be cut lower than 3 inches. I usually cut my fescue at 3.25 or 3.5 inches, depending on the thickness. Any lower can stunt the growth, especially in dry weather
Centipede Grass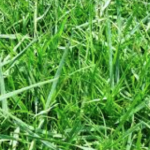 Centipede should be mowed at about the same height as Bermuda, 1 to 2.5 inches. This is a tough grass that does very well if properly cared for. It will not cause as many problems as Bermuda if you get behind on mowing. But you still want to stay on schedule with it.
Zoysia Grass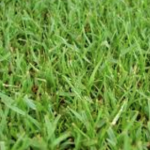 One of my favorite grass types is Zoysia. This grass should be mowed at 1 to 3 inches. This turf will basically take care of itself as long as you mow correctly and fertilize a bit. This turf is expensive to install, but cheap to maintain. It is opposite Fescue in this manner.
Bermuda Grass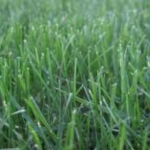 Another grass type that is commonly used is Bermuda. This type needs a bit closer mowing than the previously mentioned Fescue. Bermuda needs to be cut shorter. I would say to keep this turf at 1 to 2.5 inches.
A Little Note on Bermuda Grass
One inch will be hard to get to with a rotary mower so that is best left for reel mowers. If you get behind on mowing, you may have to cut higher in order to not leave clumps of grass. Then go back and cut soon thereafter at a better height.
These are just a few grass types to be aware of when setting your grass mowing height. I chose the most popular ones. I will likely add a chart for more grass types along with the proper cutting heights to give you a complete overview of what is the proper height to cut grass for all your types of lawn grass.
Happy Mowing!