So you have decided to go out and get the best riding lawn mower. That was an easy decision, but now the choices you have are many. Do you get a homeowner style lawn tractor or consumer zero turn mower? Or do you need a commercial zero turn? I break it down for you in this awesome Riding Lawn Mower Buyer's Guide and once you decide on the right type of mower, head over to the corresponding review pages to pick the right model and make.Already purchased a riding mower? Need some advice on how to operate them?
If you are facing cranking issues, need advice in maintenance, read my Riding Lawn Mower Quick Start Guide instead!
When To Get A Rear Engine Rider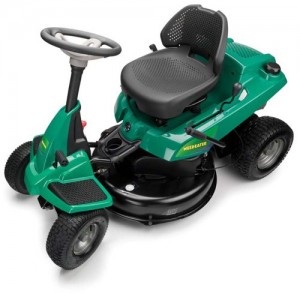 Rear engine riders are not as popular as they were many years ago. But they are still on the market and some people are big fans of these mowers. They are some of the smallest riding mowers and usually have a more narrow cutting width. They of course have generally smaller engines to match the smaller decks. These riding lawn mower are good for smaller lawns that could be cut with a push mower but the homeowner wants to ride instead. Remember that using a ride-on mower cuts down mowing time by at least 60 percent, so if you have a lawn near 1 acre or tad bit less and hate having to push a walk-behind around, get a rear engine mounted riding mower instead.
Best Suited For – 1 Acre or Less Properties
Price – $$
Maintenance – Average maintenance, mostly lubrication and deck related
This Is What I Need, Show Me Rear Engine Rider Reviews…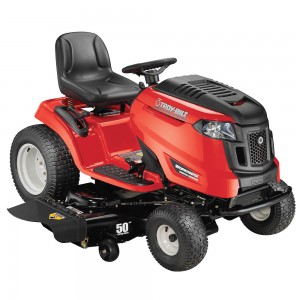 A lawn tractor will last a good many years if you only mow your own property. Using these riding lawn mowers commercially is a bad idea and will end their life prematurely, trust me. Moreover, lawn tractors are ideal for 1 acre to 2 acre size properties. If you have a lawn that is over a couple of acres, you will find a lawn tractor a slow go. These mowers are great as long as your property is the right size, anything too big and they tend to wear out quick or breakdown when you least expect it. Instead, two acre plus lawns are better suited for zero turn riding lawn mowers. Remember, you must take care of these machines to ensure they last a long time. While commercial mowers are built to take more abuse, these homeowner lawn tractor models need more TLC.
Best Suited For – 1 to 1.5 Acre Properties
Price – $$$
Maintenance – Needs regular service but nothing too large
This Is What I Need, Show Me Riding Tractor Reviews…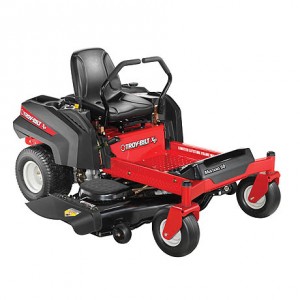 A homeowner zero turn riding lawn mower is a faster option for mowing your lawn than the tractors. The steering system makes turns on a dime and that means more efficient mowing, reduced time and ultimately a happier you. It is also easier on your body as you use free moving levers to steer instead of a hard to turn steering wheel on lawn tractors. These zero turn riding lawn mowers also save you time on weed trimming since they can get closer to trees and other obstacles in the yard. However, such residential mowers are made for consumers so you can't treat them harshly either. They are not as tough as their commercial grade counterparts.
Best Suited For – 1.5 to 2.5 Acre Properties
Price – $$$$
Maintenance – Lots Of Hydraulic components and other parts that need more than regular service
This Is What I Need, Show Me Residential Zero Turn Mower Reviews…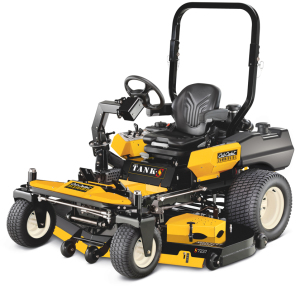 If you are in need of much faster mowing on a giant property, then a commercial zero turn might be best for you. These machines are what lawn care businesses use. They are meant to mow hundreds of acres a month, so they can take a beating as long as you perform proper maintenance. They are designed like the consumer ZTR riding lawn mowers, but with stockier metal, bigger engines, and better spindles. If you mow only your lawn with a commercial zero turn, you can expect it to last a lifetime although that is not why they were made.
Best Suited For – 2 to 4 Acre Properties
Price – $$$$$
Maintenance – Expensive to own as well as to maintain but definitely more long lasting than other riding mowers
This Is What I Need, Show Me Commercial Zero Turn Mower Reviews…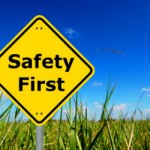 Remember!!!
If you are mowing steep properties either at home or commercially, you need to use caution. No riding lawn mower is immune to tipping over. Some are better suited for hills than others, but they can all flip. That means some weed eating will be required on steep banks, no matter the rider you choose.
Riding Lawn Mower Buying Criteria – What To Look For ?
Engine size
It is obvious that any riding mower will make cutting a large lawn easier than using a walk behind, but you still need to decide how much horsepower you need. Horsepower measures the power output of the engine that is available to share among mower components such as the transmission, blades, etc. A higher horsepower indicates a more powerful engine. If you intend to use the machine to do heavy work, you will want more horsepower.
Riding Ability
There are two options to choose from, a manual or automatic riding mower. If you have a fairly open lawn area, then manually changing gears may not be an issue for you. If you have a tight space that requires lots of turns, backing up, and changing directions, an automatic mower may be more suitable. If you plan to race against your neighbor in a lawn mower race at the backyard party, either will be fun!
Steering
There are two main ways to steer a riding mower. One is the old school steering wheel. The other is with two levers that control one back tire each for a zero turn steering system. A steering wheel works fine, but can be hard on the muscles after a long day. Zero turn systems require much less effort to maneuver the machines
Deck Size
Homeowners choose the riding mower over the walk behind mower because of the expanse of lawn that needs to be cut. The job is made easier with riding mowers, due to the deck size typically ranging from 30″ to a commercial grade of up to 60″. (Yes, those bad boys can cut a path 5 feet wide!). Do you realize that by using a riding mower, you can cut your time in half of what it would take to do the same space using a walk behind mower?
Maneuverability
Bigger is not always better, despite what the media tells you! What good will a gianormous machine do you, if you cannot maneuver it around the trees and shrubs in your yard? The secret to buying the right riding mower is to be realistic about the layout of your property and then balance that with your desire to have a top of the line commercial grade riding mower.
Storage Space
Do you have a nice outbuilding or extra bay area of your garage to store your riding mower in? You will need to keep your mower under cover and protected from rain and winter elements (if you live in a cold climate zone). Remember a machine that looks small compared to your big lawn can suddenly seem rather large when trying to fit it into a crowded garden shed. That big mower with a 60″ deck which looks 'perfect for you' will require approximately a 6′ x 8′ space. Yes, available storage space is a consideration.
Accessories
Riding mowers offer homeowners the option of being able to use the mower as a multi-purpose machine. Depending on which model you purchase, attachments can be made to the riding mower which will allow you to snow plow or snow blow, rototill, add a leaf blower or mulching machine, or a trailer hitch for your garden cart.
Quick Visual Overview On The Best Riding Lawn Mower For You
Check Out This Riding Mower Comparison Table
Type
For Small Lawns
For Bigger Lawns
Easier On Operator
Toughness
(1 Low – 10 Best)
Use On Any Hill
Rear Engine Riders

✓

6

Lawn Tractor

✓

6

Residential Zero Turn

✓

✓

✓

7

Commercial Zero Turn

✓

✓

9

✓ with caution!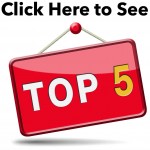 Already purchased a riding mower? Need some advice on how to operate them?
If you are facing cranking issues, need advice in maintenance, read my Riding Mower Quick Start Guide instead!