Select Your Favorite TOP 5
TIP: Click the "Add to Compare" button in the table to make your own comparison chart and see full features of each mower!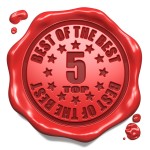 Finding a new lawn mower will be a piece of cake with my best walk behind lawn mowers comparison test. Just browse through the various tables, compare each mower within its category with other models and choose a winner suited to your requirement. Head over to the individual reviews and once satisfied with your selection, I will let you know the best place to buy the mower at the cheapest rates.
On the other hand if you already have a mower type decided then just head over to the corresponding comparison test and have a quick look to make your final decision. A word of advice though, do read through product reviews before actually purchasing them to understand warranty, maintenance, cut quality and other such criteria.
For your convenience, I even included comparison tests for riding mowers – one per type. If you are in the market for a riding mower, then feel free to skip the first few tables down to the end for rear riding, lawn tractor and zero turn mower comparison tests.
What if I am just starting out?
If you are unsure of what mower type to purchase or whether to go for a walk behind or riding mower, I advise starting from the beginning, so head over to Best Lawn Mower Buyers Guide on the homepage and let me help you pick the right mower today!
5 Most Sold Petrol Mowers
Immense power in a compact setting aptly summarizes a petrol walk behind mower. In my top 5 list I showcase the best in all regards, Husqvarna 5521P as well as the cheapest most reliable option, the Yard Machine 11A-02SB700. All the mowers have their pros and cons and while my list is subjective, the table however will provide exact specifications of all. For an in-depth analysis, choose any one of the mowers and head on down to their respective reviews or click the "add to Compare" button to make your own lawn mower comparison chart with full features.
Our Score

Where to Buy?

Compare
---
TOP 5 Easiest to Push Reel Mowers
You need a Reel Mower, period. It really does not matter if your lawn exceeds 1 acre size or if it is a tiny patch of land – a good and reliable reel mower always comes handy. Done with your monthly mowing chore and somehow a small patch of grass has managed to outgrow its neighbors? Your shiny new reel mower will take care of it in seconds without you having to prep a much larger mechanized and motorized mower. I rate the Fiskars Staysharp 6201 as the best and most advanced while the American Lawn Mower 1204-14 comes a distant fifth solely because of its extremely conservative design. Nevertheless, each has its own merits and demerits so read through my exhaustive reel mower reviews once you are done here with my Best Walk Behind Lawn Mowers Comparison Test.

Gladly, most reel mowers last for years so go ahead and make your choice and free yourself from buying another one for at least the next ten years!
Our Score

Where to Buy?

Compare
---
TOP 5 Best Rated Self-Propelled Mower Comparison Chart
Go electric or get more power – those are your two options with self-propelled mowers. My list is comprised of a healthy mixture of the two variants and while I personally prefer gas powered self-propelled mowers for their immense output, electric versions today are equally versatile. My choice would be the Husqvarna HU725AWD/BBC for its 190cc Briggs & Stratton engine plus All Wheel Drive ability. Check out the other mowers too and take a look at the in-depth reviews before making a final decision.
Our Score

Where to Buy?

Compare
---
5 Recommended Corded Electric Mowers
Corded walk behind mowers tend to be the cheapest among all motorized mowers while offering almost the same performance of a gas variant. All the five in my list are pretty good at what they do with just minor differences. Nevertheless, it is the Greenworks 25022 that makes it to the top for its overall quality and long warranty coverage. Just so you know, the Greenworks is probably the most expensive so if you want a cheaper option, take a look at the reviews of the other four – in particular check out the Sun Joe MJ401E.
Our Score

Where to Buy?

Compare
---
TOP 5 Cordless Electric Lawn Mowers
Cord or no cord, the debate rages on. For those of you who believe portability trumps all else, here's my top 5 pick. While the Black & Decker MTC220 features solely because of its immense versatility, the CM1640 makes it to the top for its massive power, impressive performance and superior build quality. However, one thing this best walk behind lawn mowers comparison test proves is that today's cordless mowers are just as useful as corded or gasoline variants.
Our Score

Where to Buy?

Compare
---
TOP 5 Compact Lawn Tractors Comparison Chart
Have a yard more than 1 acre in size? Walk-behind mowers aren't designed for you unless you don't mind sweating for hours in the simmering heat of summer. These lawn tractors are well priced for their features and while some have smaller decks and a compact skin, others are larger and more able. Almost all of these lawn tractors can be tasked with additional activities such as plowing, snow blowing and so on. Remember to check the individual reviews for more information on their full capabilities.
Our Score

Where to Buy?

Compare
---
5 Zero Turn Mowers You Should Try
If you believe in landscaping over mowing, if your property is mostly green with plenty of trees, rocks and obstacles then a Zero Turn Mower is what you need. My top 5 ZTRs are all highly rated, properly tested and personally reviewed for your benefit. Compare them side by side here and once ready head over to their respective review pages to get a full description of their abilities, shortcomings and my personal take on price versus effectiveness quotient.
Our Score

Where to Buy

Compare
---
Want Me to Review Another Lawn Mower?
Did you like these tables? Let me know! Want me to include more features or more info? Let me know too 🙂
I try to keep this page as updated as possible, but there is no way  I can include all the great lawn mowers that are available in the market. Anyways,  I will make new TOP 5´s every month! So stay tuned and make sure you visit this site regularly to check out the latest changes added to the best walk behind lawn mowers comparison test.
Oh, and if you really cannot wait, don't be shy and leave me a comment below and tell me what lawn mowers you want me to review for you! Believe me, it will be my pleasure to try out the mower and write about it! Thank you very much!